Wholesale Hair Extensions, Human Hair Wigs, Wigs
LYNELLE HAIR is a company that heralds a new era of beauty, substance, fashion and self expression.
LYNELLE HAIR'S birthplace is Manila- one of the most dynamic cities and fashion centers of the world .

LYNELLE HAIR redefines the transforming power of hair as a potent force that completes and enhances one's looks.

LYNELLE HAIR highly reflects the signs of the times and the inextricable link of hair and fashion.

It is conceptualized as a vital source of superior quality hair products that address the needs of men and women today –wigs, extensions ,toupees ,integrations ,tools and other hair essentials.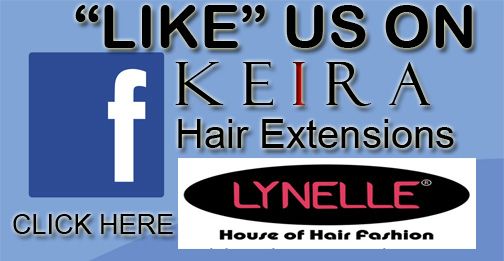 LYNELLE HAIR aims to inspire, update and inform its clients about reinventing their hairstyles by using wigs & hair extensions as the newest addition to their beauty and wardrobe arsenal as reliable staples just like the LBD (Little Black Dress). Thus correcting the old misconception that wigs or hair pieces are worn only by bald or elderly people.

With its wide selection of premium quality wigs, hair pieces and extensions in rich color palettes and remarkable styles, LYNELLE HAIR aims to provide effortless sophistication, self-assurance , confidence , cool glamour and satisfaction to its clients.
Follow us on: Facebook or tumblr Click HERE!
The guiding vision of the company is "to inspire, encourage and support people to look, feel and be their best self , having fun and expressing their individuality through their hair."
This can be achieved with the help of DIY (do-it-yourself) hairstyling products, using the finest hair essentials from LYNELLE HAIR .
It is dedicated to achieve the following goals:
• Uphold dignity, integrity, excellence in serving its clients and its internal operations
• Ensure that its hair products are made of high standards of quality
• Prioritize customer care and satisfaction
• Provide alternatives to people with hair loss problems (inherent or caused by medical therapies), to regain confidence, a healthy sense of self and well being
• Support and contribute to the arts, entertainment, photography and fashion
• Position itself for continued growth, endless creativity and innovations
LYNELLE NOTES:
With Keira  Clip-on Human Hair Extensions  .. transform your hair in minutes!
Save on full head package sets or simply get the individual pieces that you need. Also available: Keira Indian Remy Collection for silkier quality.

At Lynelle Hair Fashion, you have many choices for your different hair needs, occasions, styles preferences and budget.
We provide value-for-money , premium quality hair products at reasonable prices.
Lynelle has in-stock hair products for every age and budget. We give you the options..if you want, need ,prefer  or  are happy with Human Hair or  Synthetic Hair.. we have them.
Lynelle keeps adding the newest and hottest selections and product lines for you, our dear Lynelle clients and friends!

And LYNELLE HAIR FASHION does not start and stop at hair extensions! 

Available in stock and wholesale quantity, Lynelle has hundreds of style selections and hair product categories to choose from: 
Lynelle Wigs(150 + styles) :
•    100% Human Hair
•    first class Japanese Kanekalon Synthetic 
•    Fancy class B synthetic Lynelle 
Lynelle Bangs (full, blunt, layered, sideswept & more)
•     first  class Japanese Synthetic bangs
•    100% Human Hair
Lynelle Japanese Synthetic Hair Attachments
•     ponytails, buns, braids, clamps,clips and more
TEMPTRESS FALSE EYELASHES

Keira 100% Human Hair Extensions ( varied lengths & colors) :
•    Keira European Indian Remy Virgin Hair Collection Clip-ons 
•    European Quality Clip-on Hair Extensions – individual weft pieces w/ clips &  full head package sets
•    European Quality Combination Multi-colored Hair Clip-ons–individual weft pieces w/ clips & full head package sets
•    European Quality Permanent application by strand

Lynelle first class Japanese Synthetic Clip-on Hair Extensions

Lynelle  Toupees - natural-looking clip-on hair fillers for male or female  thinning hair
•    100% Human Hair
•    First class Japanese Synthetic
Lynelle Hair Integration Systems - natural-looking clip-on hair fillers for female thinning hair
•    100% Human Hair
•    First class Japanese Synthetic
 Temptress False Eyelashes(100+ designs)
Lynelle hair accessories
Lynelle hair and makeup training heads
 Assorted styling tools  and hair essentials
We invite you to visit our Lynelle physical stores where you can see and try on our hair products yourself and have free consultation  for the best fit, color and kind of product for you, your friend or loved one.
Visit our Lynelle Hair Fashion shops.   Call us or email us for details!
Bring along your family, friends and loved ones! Have fun with the instant transformations!
For interested authorized dealers and resellers of Keira Human Hair Extensions, contact us for our business packages.

Contact us for your queries and we will be glad to assist you:
WE DELIVER WORLDWIDE
Main Office: (02)334-4112
Email: lynellehair@ymail.com
Please look for Ms Aki
09166937889 ( Globe )
09325813889 (SUN)
09219794715 ( SMART )
YM:lynellehair@ymail.com
http://lynellehair.com/
http://lynellehair.tumblr.com/
http://www.facebook.com/hairextensionsphilippines
About Us
"Lynelle" will take your bad hair day away!
Professional Salon Quality KEIRA HAIR EXTENSIONS BY Jennifer Sevilla
We do accept credit card payments.
ORDER ONLINE NOW!....SECURE FAST TRANSACTION
Tag along your family, friends and loved ones!
Visit our LYNELLE Hair Fashion Physical store!
FREE CONSULTATION AND PRODUCT DEMO BY APPOINTMENT
FREE HAIR EXTENSIONS SERVICE AND RETOUCH
FREE HAIRSTYLING AND REMOVAL
We have individual pieces of KEIRA Clip on Hair Extensions aside from our sets!
You can choose what you need and want!
Lynelle Store Directory
MAKATI BRANCH: LYNELLE Hair Fashion - 2nd Floor, Dela Rosa Square, Dela Rosa Street corner Don Chino Roces Avenue, Makati City.
( In Front of International Inn and near to Makati Med if you are coming from Buendia, STORE LANDMARK: Mercury and BPI downstair )
Store hour: MONDAY to SATURDAY 10am to 6pm
GREENHILLS BRANCH: LYNELLE Hair Fashion - Unit 209 B, 2nd Floor V-Mall Greenhills Shopping Center, San Juan Quezon City.
Store Hour: SUNDAY-THURSDAY 10am to 8pm & FRIDAY-SATURDAY 10am to 9pm
MANILA BRANCH: LYNELLE Hair Fashion Products at Mannequin Inc.- LS 08 Tutuban Primeblock Mall CM Recto Avenue, Tondo Manila.
Store Hour: MONDAY to SATURDAY 10am to 7pm
CEBU BRANCH: LYNELLE Hair Fashion - J Centre Mall Cebu 165 AS Fortuna Street, Mandaue City.
Store Hour: MONDAY to SUNDAY 10am to 9pm
Contact us for your queries and we will be glad to assist you:
Main Office: (02)334-4112
Email: lynellehair@ymail.com
Please look for Ms Aki
09166937889 ( Globe )
09325813889 (SUN)
09219794715 ( SMART )
www.lynellehair.com
Keira Hair Extensions

Create Your Badge
Hair extensions Profile
Username:

Name:

Aki Turla

Member Since:

January 13, 2009

Last Sign In:

9 minutes ago

Feedback Score:

Address:

2nd Floor, Dela Rosa Square, Don Chino Roces Avenue, Corner Dela Rosa Street, Makati City, In Front of International Inn and near to Makati Med if you are coming from Buendia, Landmark: Mercury and BPI downstair, Makati City, Metro Manila

Contact Nos.:

+63-922-452-7557 | +63-921-979-4715 | +63-916-693-7889 | +632-334-4112
Hair extensions